About MotorOn
MotorOn was established in 2015 by a group of friends rallying together to show their support for a courageous young friend, and mother of two small children, who was diagnosed with Motor Neurone Disease (MND) in 2012.
MND is a progressive, terminal neurological disease with no known treatment or cure. Every day two people in Australia die from MND, while another two are told they have this devastating disease.
To date, MotorOn has raised over $700,000 for vital MND research. 100% of all money raised goes to the Macquarie University MND Research Centre, Australia's largest MND research facility. It currently employs 70 researchers and 12 clinicians who are all dedicated and passionate about finding a cure, but they need our help.
MotorOn raises money for MND research, demonstrating our love, support and admiration for friends and family fighting this awful disease. Never underestimate the power of friendship.
MotorOn Charity Ball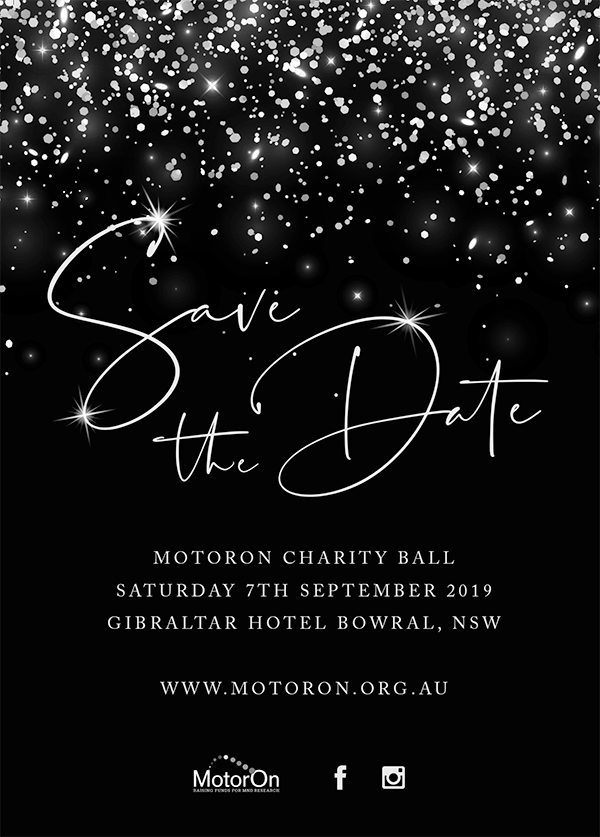 The MotorOn Charity Ball is being held on 7th September 2019 at Gibraltar Hotel. We would love you to join us!Check out our Facebook page for ticket sales in June and for the amazing online auction.
The 2017 MotorOn Charity Ball in Bowral was a huge success and raised over $200,000! This year with your support we hope to raise a similar amount bringing the total amount raised by MotorOn to $1 million. If you would like to donate an auction item or support the Ball in another way please get in touch with us.
PartyOn
Since the inaugural PartyOn event in 2017 PartyOn has raised nearly $80 000 in support of MND research at Macquarie University. With over 40 parties, picnics and BBQs, a huge thank you to our hosts and guests who have donated so generously. Check out our Facebook page for photos from the event.
We invite you to get involved in 2019 PartyOn! By simply hosting a dinner party, BBQ, picnic or small gathering and collecting donations from your guests, PartyOn provides a unique, fun and social occasion to raise awareness and much needed funds for MND research.
All you need to do to officially become a PartyOn host is register online to receive an information pack and you will also be automatically entered in the draw for 'Host with the Most'. We aim to host events in May, however if you're keen to host an event you're never too late.
Follow us on Facebook to find out more, and remember - never underestimate the power of friendship...
PartyOn Events Leaderboard
MND research at Macquarie University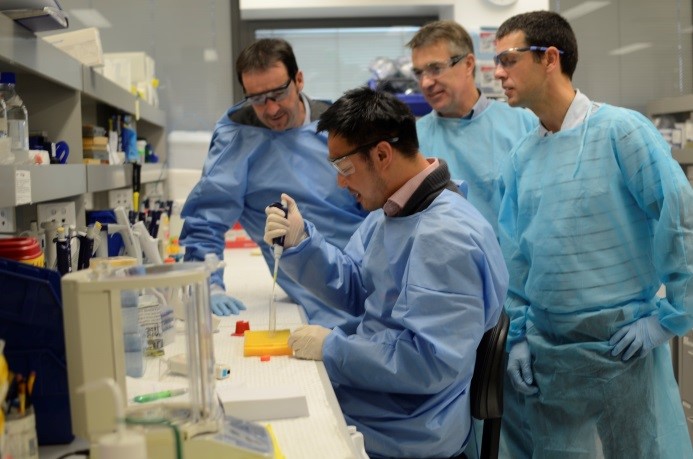 100% of funds raised through all MotorOn events will go directly towards the Macquarie University MND Research Centre. As Australia's largest dedicated MND research team, the centre houses more than 70 researchers and 12 clinicians working together in the one facility, on the one topic, with one aim: To stop MND.